#150masks
The #WhyIMask campaign launched on July 28, 2020 in participation with photographers nationwide. On that day, the United States COVID-19 death toll reached 150,000 - exactly 150 days since our country's first death.
To raise awareness, promote mask wearing, and continue sharing #WhyIMask stories, I started #150masks - a campaign to offer 150 mask portraits for free across Chicagoland.
The project evolved into a joyful celebration of life during a devastating and challenging time in our world. See the complete collection of portraits and #WhyIMask stories below.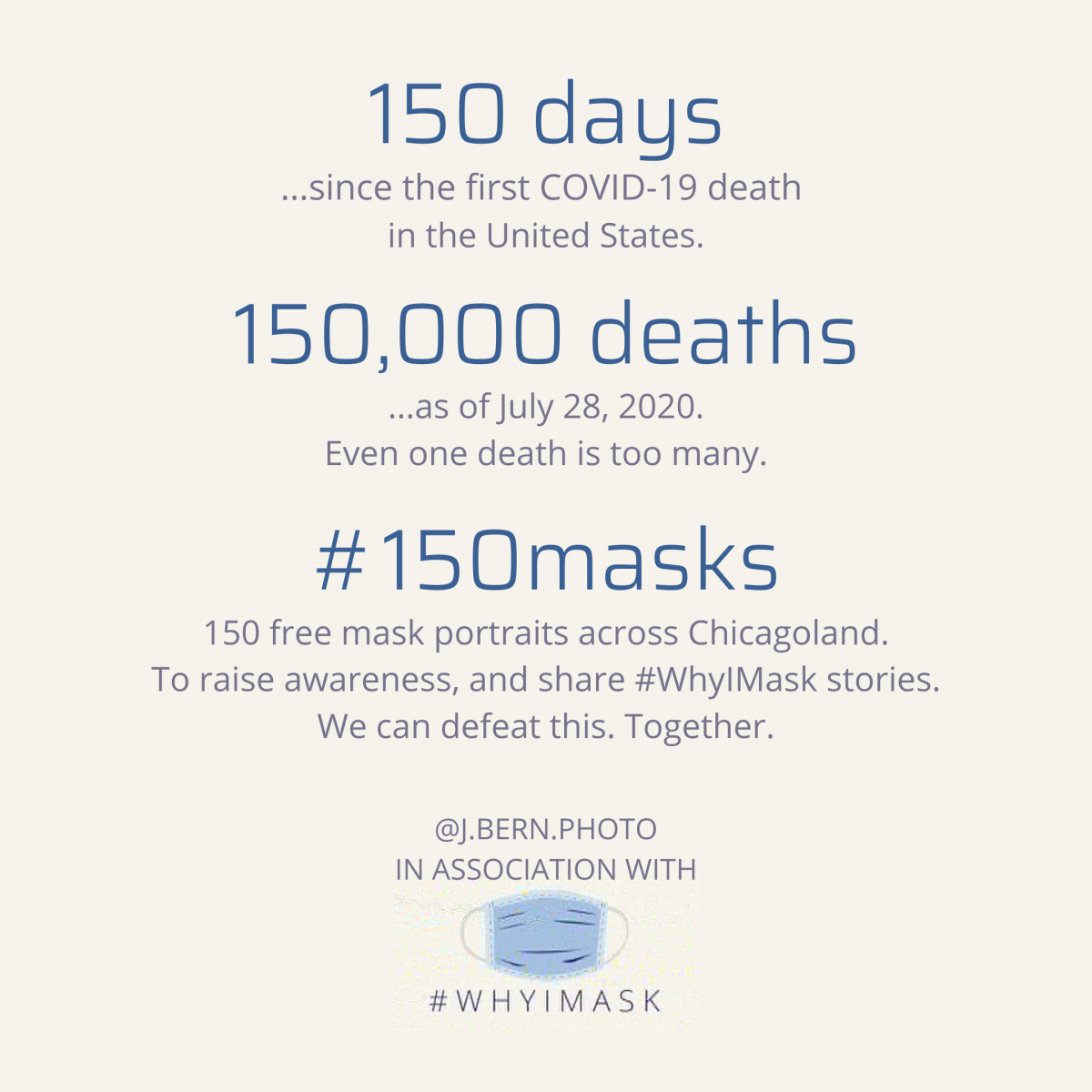 (click on photo to expand / then click on ℹ icon to see #WhyIMask caption)